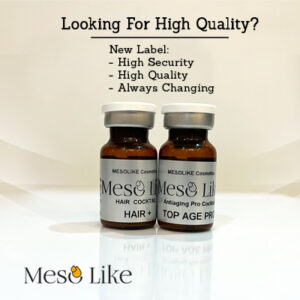 According to reports from several representatives and a large number of customers, new and appropriate changes have been made in the packaging, especially in the product label.
These changes will occur continuously, to ensure that Fake cocktails are removed from the market for these products.
There is new system to check product's originality on Mesolike new Label; This new structure is based on QR-Code and continuous changing.
Also, The text on the new label does not have a long shelf life so that it can not be reused or copied.

Be aware, for security and copyright issues:
The product originality message will be displayed only once, and then the message will change to a Duplicate message.
Please use QR-Code applications to scan QR code of the label that their Android/IOS download links are below:
Android:
1-
2-
IOS:
1-
2-
Also you could use any other application you have known.